KM 94 R-CE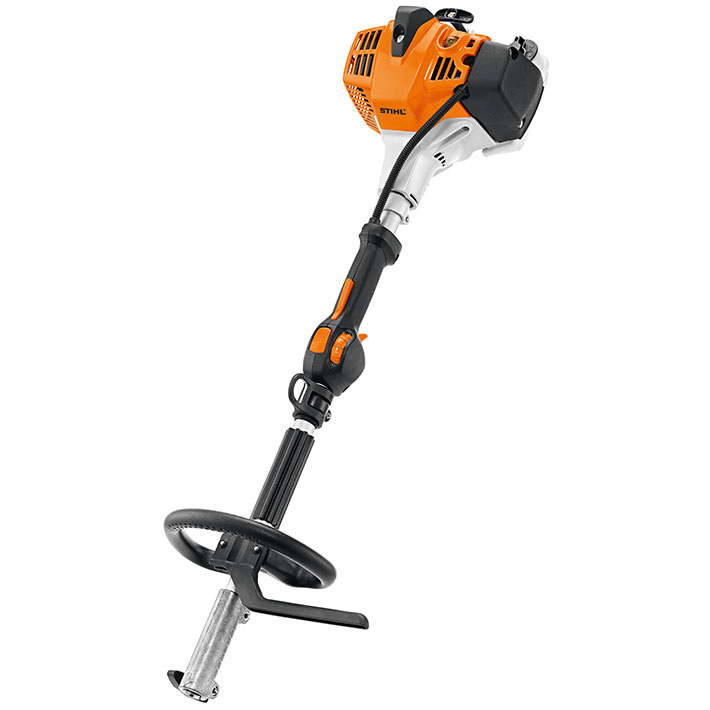 The light weight KM 94 RC-E is packed full of features to help with those everyday tasks around the house and garden. Designed for both keen gardeners and professionals alike, the versatile KombiEngine will comfortably power all the KombiTools within the STIHL range. Technological features include; STIHL ErgoStart for smooth, hassle free starting, the economical STIHL 2-MIX engine and STIHL ECOSPEED for simple adjustment of the engine speed via the control handle.
This product is kept in stock year round and is available at a competitive price.
For a quote please Email Us
Standard Features
0.9kW/1.2 bhp Power Output
4kg Dry Weight
Loop handle (R)
Quick-release coupling
Shoulder strap / carrying system
Reduced-emission engine technology
Manual Fuel Pump
Anti-vibration system
Split shaft for easier transportation and storage
Electronic ignition module – ensures reliable starting and trouble-free running
For more information, visit the STIHL Website.